Burlingame Mold Clean Up
2/2/2018 (Permalink)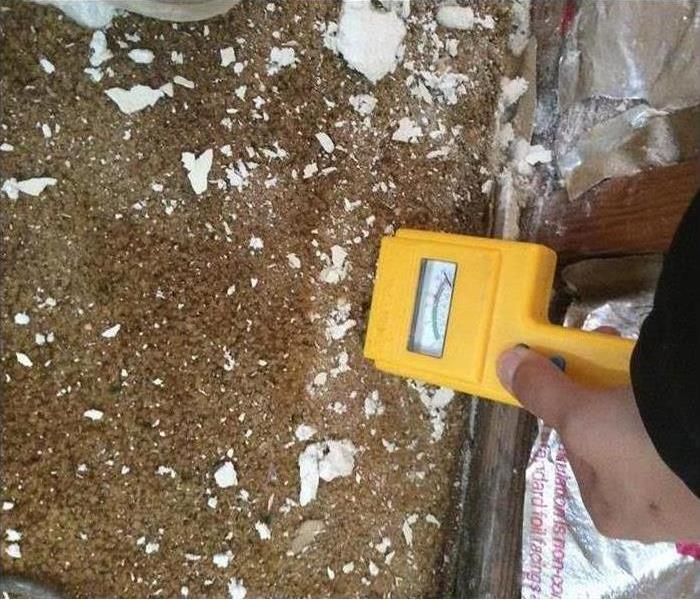 SERVPRO of San Mateo has to determine how wet the materials are before beginning the clean up and drying process.
One does not simply remove mold, as you can see in this mold cleanup from our San Mateo franchise. We go through extensive training, certifications, and procedures established by law to remove mold from your home or business. Doing a quick sweep or squirt of bleach doesn't help, and may make things worse.
Mold cleanup in Burlingame
Mold cleanup may seem like such a drag, especially in an area that already has so much moisture in the air. However, there are ways to keep away mold long term. This technique requires professionalism, commitment, and good building materials. To get started on the process, SERVPRO can help!
The services we provide
Most people don't understand the work that's involved when dealing with mold; they just don't want to deal with it. We completely understand! From containment to removal, to cleaning and demolition, we do it all. Our project managers are also incredibly knowledgeable and work throughout San Mateo, Burlingame, Hillsborough and the surrounding areas.