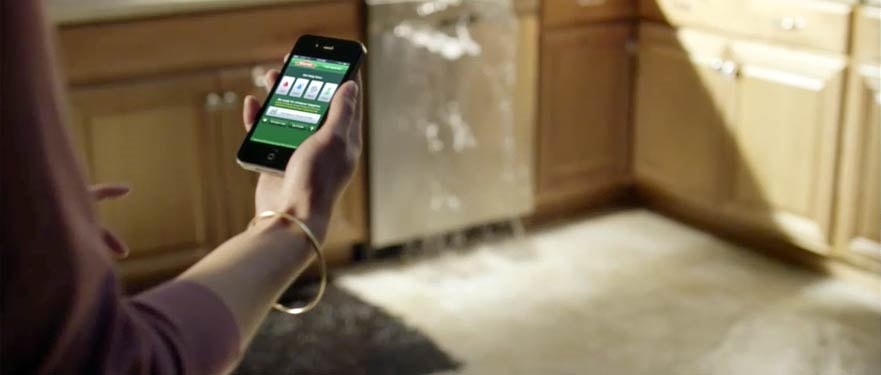 Water Damage Emergency Tips
What you can do until help arrives
Water Tips  |  Fire Tips   |  Biohazard Tips   |  Mold Tips
When a water damage occurs SERVPRO of San Mateo is aware the stress it can cause. After you have contacted our offices, we understand you might want to know what you can do in the meantime or what are the next steps. The first thing we strongly recommend is making sure all the water is closed to prevent water to continue from leaking.
Always remember your safety is always comes first. If you are still moving around your home depending on the type of water damage you will need to be alert of slippery floors and weakening ceilings. When it comes to the electrical parts of the property it will depend where exactly the water damage started if directly near lights, we urge you to leave them off.
If you clean up water, try pushing it out if there is nearby door or using a mop/towels you can place them down on the water. Be supper carful when picking up any materials we cannot stress this enough wet materials are heavier when wet. After any water damage situation, the primary focus is your safety!
Have A  Water Damage Emergency? Call (650) 931-6060
What To Do After Flooding
Remove excess water by mopping and blotting.
Wipe excess water from wood furniture after removal of lamps and tabletop items.
Remove and prop wet upholstery and cushions.
Place aluminum foil or wood blocks between furniture legs and wet carpeting.
Turn air conditioning on for maximum drying in summer.
Remove colored rugs from wet carpeting.
Remove art objects to a safe, dry place.
Gather loose items from floors.
What NOT To Do After Flooding
Don't leave wet fabrics in place. Hang furs and leather goods.
Don't leave books, magazines or other colored items on wet carpet or floors.
Don't use your household vacuum to remove water.
Don't use television or other household appliances.
Don't turn on ceiling fixtures if ceiling is wet, and keep out of rooms where ceilings are sagging.